Leadership & Management Academy
To become a purpose-led organisation, having a clear Vision, Mission and Core Values is essential.  This one-day facilitated workshop will support senior leaders to identify and cement the reasons their business exists
This module is designed for staff coming to business planning with little prior knowledge, and employed within an established organisation.
This module is intended for people with no finance experience and looks at how to draw up simple finance projections for a business plan by drafting a forecast profit and loss account and a rudimentary cash flow statement.
Motivating Sales Teams through effective targeting is a task that brings with it its own unique management perils.  This 1 day workshop will help you to identify and remove barriers to sales success.  Some of the topics covered includes; Effective Targeting, Competitor Review, Benefits and Features, Over coming Objections and Sales Blocks and Effective Negotiation Skills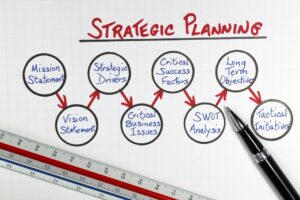 Strategic planning determines the overall direction and goals of the organisation. Consequently, strategic planning influences numerous aspects of the organisation, including Products and Services, Organisational Design, Performance Goals, how Board Committees should be developed, Resources and Implementation Plan.   
Time and money are scarce resources to organisations; the efficient and effective use of these resources requires planning. Planning alone, however, is insufficient. Control is also necessary to ensure that plans actually are carried out. A budget is a tool that managers use to plan and control the use of scarce resources. A budget is a plan showing the company's objectives and how management intends to acquire and use resources to attain those objectives.
The aims of this module are to define and briefly explore the concept of Customer Relationship Management and to consider the types of data that helps organisations manage their customer relationships and where this can be found. The importance of customer relationship management to an organisation cannot be overstated.
Ken Blanchard coined the term "raving fan" to describe a customer who is so overwhelmed and floored by the customer service they've received that they can't stop telling everyone about it.  This 1 day workshop will investigate ways you can create Raving Fans for your business
Ingage - The Leadership Development Programme

£1750.00
This is a 10-day Leadership Development Programme which is fully tailored to your individual needs or those of your organisation.  In our most recent customer satisfaction survey over 97% of those who attended rated the programme as outstanding and would recommend to others.  Come and join us for a life changing journey
How to integrate into the entrenched culture and survive resistance to you and your authority.
How to handle the challenge of maintaining authority and building personal friendships with employees
How to motivate people to want to show up for work
How to motivate individual initiative and personal responsibility with respect for following procedures and regulations
How to develop the judgement to know when to follow written procedures and when to adapt
How to give clear instructions and verify recipient's understanding
How to give performance feedback to employees that motivates them to want to improve
How to mediate and resolve most employee disputes
How to set goals, monitor behaviours and progress and connect these things to performance feedback and organisational success-o-meters
How to manage your own stress while managing the stress of others
Day One Programme Start Up (Vision, Mission & Values)
Day Two Managing Yourself
Day Three Managing Others
Day Four Managing Your Time
Day Five Successfully Managing the Stress of Change
Day Six Performance Feedback and Problem-Solving
Day Seven Situational Leadership
Day Eight Finance for Non Financial Managers
Day Nine Attitude & Mindset
Day Ten Programme Review
Absence can be disruptive to your business, but managing absence effectively can be tricky.  What is classed as short-term absence?  What is classed as long-term absence?  Should they be handled differently? We can provide you with all the tools needed to reduce absence levels in your business and mitigate risks.
When you have some responsibility for the management of people you will know that absenteeism can be a disruptive, frustrating and sometimes costly issue to handle – and that's even when the reason for the absence is absolutely genuine.
This Masterclass will show you innovative ways to effectively manage absence. Remember that absence is an aspect of employment law and so it's subject to rules and to change.
At some time in your career as a leader you will be faced with grievance or disciplinary issues.  We all believe we are amazing leaders and we may well be, but that won't prevent human behaviour from getting in the way.  This workshop will take you through real life case studies which relate to people issues in the workplace and show you how to deal with them at the same time as protecting your business.
During these 2 days you will develop the confidence and competence required to deal with any Grievance or Disciplinary issue you face. It is interactive in nature with real case studies to show you how to mitigate risk to your business.
Most companies add a Probationary Period to their contracts of employment, but as an employer do you know what rights you have in respect of Probationary Periods? What duties do you have to carry out with an employee? How do you conduct a Probationary Review? How often? What about terminating a contract during a probationary period? This 1 day workshop will show you all.
This 1 day workshop will review the Appraisal Process, the advantages and disadvantages of using them, how to carry out an Appraisal with a member of your team, how to avoid the pitfalls, managing conflict, giving constructive feedback and objectively measuring performance.
Do you actually know what a SMART target looks like?  Do you know how to set them for yourself and others?  SMART targets can improve performance, focus and direction for all concerned.  This workshop will show you how!
Talent Management is a buzz term being used, but what does it mean?  How do you 'manage' talent? Come and find out by booking on to this workshop now.
What is Performance Management? "A process which contributes to the effective management of individuals and teams in order to achieve high levels of organisational performance. As such, it establishes shared understanding about what is to be achieved and an approach to leading and developing people which will ensure that it is achieved" This 1 day workshop will take you through the whole Performance Management Process showing you how to do it to get the best out of your team.
What happens when an employee fails to perform?  Should you dismiss them?  What other options are open to you?  This workshop will take you through the benefits to you, your company and the employee of improving performance through a PIP.
Giving feedback in the wrong way can have devastating effects on you and the morale of team members.  Learning how to give feedback in a constructive manner means you can give the same feedback but differently.  Book on to this workshop now to learn how.
This amazing 2 day masterclass will take you through the whole recruitment and selection process including interviewing skills.  It is fun, interactive and pragmatic in nature and we are confident you will love it.
A Job Advert is the face of your business.  Getting it wrong can be costly in terms of time and money.  Do you want to receive hundreds of applications or fewer targeted responses?  Where should you advertise?  What Employment Law governs the content of your job adverts?  This 1/2 day workshop will take you through the basic fundamental principles of advertising a role
Rather than paying large sums of money to consultants to facilitate an Assessment Centre, why don't you learn how to do it?  Assessment Centres are time and cost effective and let you see candidates in various situations.  Although recruiting the 'right' person is always a gamble and there is no guarantee, selecting them through an Assessment Centre gives you a much more holistic view of candidates to help make informed decisions
Human Resource Planning for now and the future is a key process to identifying the resource needs of your business.  What things should you take into account before your submit that all important Vacancy Request Form to HR?  This 1 day workshop will take you through the basic principles of Human Resource Planning in an fun and interactive way.
How do you do it? Do you review each CV or Job Application as they come in and then just choose candidates on an ad hoc basis to come in for interview or do you follow a fair process?  How do you ensure that your shortlisting processes don't fall foul of the Equality Act?  This 1/2 day session will provide you with the insights into doing this, sometimes time consuming, process with ease.
Otherwise known as 'induction', effective onboarding is key to how quickly an employee will settle into their role and start being productive for you.  Effective Onboarding starts before an employee has even joined.  How?  This 1/2 day session will show you.
From the point of identifying a vacancy through to effective onboarding, recruitment and selection, and doing it right, is a key activity which is very often underestimated.  From specific topic to a full 2-day masterclass, we can support you in getting it right.  Teams are filled with human beings who all have different strengths, development areas and needs.  Do you try to lead your team members all in the same way?  Do you manage or lead? These workshops can develop your confidence and competence to drive performance through your teams.
Having an effective team around you is crucial. However, it is an area that is left to chance, which can lead to de-motivated individuals that do not feel part of the business and consequently do not perform. This course looks at what it takes to lead an effective team and how you can get the best out of the people in it by understanding the role of leader both personally and from the point of view of your team.
Neuro-Linguistic Programming (NLP) was developed in the 1970's by John Grinder and Richard Bandler and is known as the art and science of personal excellence. It is based on the practical skills that are used by all good communicators to obtain excellent results. These skills are invaluable for personal and professional development and by using NLP in coaching we can encourage faster results that stick.
This workshop will introduce you to the concept of coaching to improve the performance of your team.  What skills are necessary to be an effective coach?  How do you avoid the desire to give people the answers and/or solutions?  Coaching is proven as an effective tool to develop individual's beyond their boundaries
Being able to adapt your leadership style depending on the style needed by the individual concerned is the most valuable leadership skill you can possess.  This workshop will take you through the tools and techniques to identify what leadership style you should be adopting depending on task and individual's development level
They are many & varied and without doubt needed for a modern-day leader.  Being in a leadership position does not automatically give you the necessary skills to be effective.  But what skills do you need to get the best out of you and others?  These short bite-size sessions can fill your tool bag with the self-awareness and confidence to thrive in your role.
Do you know how to be assertive without being aggressive?  Do you have the skills needed to deal with an aggressive person?  This workshop will show you the difference and give you the tools needed to behave in an assertive manner without coming across as aggressive
There are many barriers to communication and communication really does talk.  The most common phrase used within workplaces as a reason for dissatisfaction is poor communication.  Let us show you how to remove the barriers and improve communication within your business
We have all got them……..how do we deal with them?  Avoid them?  Confront them?  Or maybe view them for what they are?  By approaching them in a different way they can be a thing of the past.
Wouldn't it be lovely to gain some extra hours in your day?  By delegating effectively you can claim these hours and also develop your team at the same time.  This workshop will show you what delegation actually is, how to identify the right tasks to delegate and the right people to delegate to.
Teamwork is the joint action of people working toward the same end goal. When people talk about teamwork, they mean more than just completing a task, however: they mean the work that comes from people working together effectively. The strength of a team comes from supporting each other, communicating well, and doing your share.
Your mindset is how you see the world around you. And your attitude is how you interact with the world according to how you see things.  Both of these things will impact significantly on how successful you are in both your personal and work life.  This workshop will take you through a number of activities to enable you to address your own or others' attitude and mindset.
If you manage a team it can be priceless to understand their motivators and drivers behind their behaviours.  This workshop will take you through some of the most well known Behaviour Styles giving you the tools needed to learn how to get the best out of people
Being able to identify and mediate conflict is a key skill which is undervalued.  If conflict exists and festers, the results can be damaging.  Let us show you how to identify and resolve conflict easily
We are giving feedback to those around us constantly.  We may not know we are doing so, but we are.  Become more aware of the feedback you are giving and learn how to give feedback consciously to get the desired results
This 1 day workshop will help you to identify the main obstacles to effective Time Management in your daily role, understand a range of tools, techniques and concepts for Time      Management, use these techniques to build an effective Time Management      process that will enhance your productivity and lower your stress.
We have all been through change of some form and know how stressful it can be.  This workshop will focus on how to identify and manage stress (distress) for you and for others and thereby support your team more effectively through periods of change.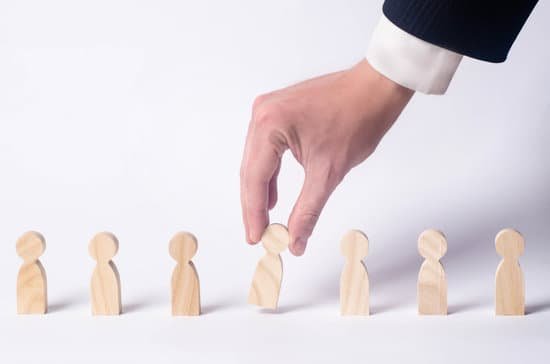 If you would like to receive more information about the discounts available for booking more than 1 person on to any of our courses or discounts for booking on to more than 1 course, please contact us now!
Without it you will struggle to gain respect, earn trust or lead a team effectively. How do we build credibility in the workplace? This workshop will provide you with the tools necessary to build your credibility quickly and authentically.
Not everybody comes to work for the money.  This may surprise you, but it is a fact!  There are many factors that affect motivation.  This workshop will dispel some of the myths and provide you with strategies to understand what motivates you and others.
Managing a team of humans requires the ability to influence and persuade them on a day to day basis.  Many people struggle with how to do this in a collaborative way and revert to being dictatorial.  Influence and Persuasion are skills that can be developed.  Join us for this 1 day workshop to develop these skills.
Mastering the art of prioritisation is one of the best ways to achieve more. By dedicating yourself to what's most important to your team and eliminating the other options, you'll be more productive, more valuable to your team, and have more time to relax.
Every day we are surrounded by negotiating opportunities.  Whether dealing with an important contract at work, asking the boss for a pay rise or just trying to get our children to go to bed, these are all potential negotiations.
Decision making is the process of making choices by identifying a decision, gathering information, and assessing alternative resolutions. Using a step-by-step decision-making process can help you make more deliberate, thoughtful decisions by organising relevant information and defining alternatives.
Why a Women in Leadership Programme?  It is a well-known fact that females in leadership roles are significantly fewer than males.  This programme has been designed specifically with females in mind to help reduce the common 'imposter syndrome' which many females face.  It is a 5-day programme which focuses on the many skills and attributes female leaders possess together with self-acceptance.  It will help you to increase influence and drive impact in a leadership role.
This programme helps to address many of the barriers that women must overcome in order to pursue their leadership ambitions.
The programme is designed to highlight the many skills and attributes you possess.
 The first stage is self-acceptance and erasing the 'imposter syndrome' many women face.  The programme has been designed to better equip current leaders to navigate the many challenges and gender biases within the workplace, and develop the critical skills of aspiring leaders seeking to lead, influence, and mentor.
If you want to increase influence and drive impact, this programme is specifically designed for you!
Employment Law Essentials
It really is a minefield!  You will be expected in your leadership role to operate within the law and reduce the very significant risks faced by your business if you get it wrong.  If you have ever had the unfortunate experience of attending an Employment Tribunal you will know how uncomfortable it can be.  You are not an expert who has had years of training in this field but understanding the fundamental basics of Employment Law can protect you and your business.  These sessions will give you the knowledge needed in practical terms to reduce risks.
This indepth session will provide you with the core understanding required to ensure you are fully aware of the rights that your employees have whilst working for you.
What are the 3 main types of employment status?  Which contract is appropriate for each?  Is a contract of employment a legal requirement?  What is the main purpose of a contract of employment?  Is it different to an offer letter? What are the main terms that should be contained within a contract of employment?  This workshop will help you to answer these questions and more.
Falling within the Equality Act 2010, Disability Discrimination has a very wide application, but when it comes to the workplace, the duty is very much on the employer to make reasonable adjustments for both their employees and also job applicants who are disabled.
This is because the concept of "reasonable adjustments" is at the heart of disability discrimination law. In practical terms, it is also the issue that employers are most likely to come across.
When it comes to employee dismissal and redundancy rights, you need to get them right — or you could face a complaint ending in a costly tribunal decision.
It's not just about the threat of a dispute though. Running a fair and caring workplace is essential to retaining talent and competing in the job market. Join this workshop to understand the essentials on respecting employees' dismissal and redundancy rights.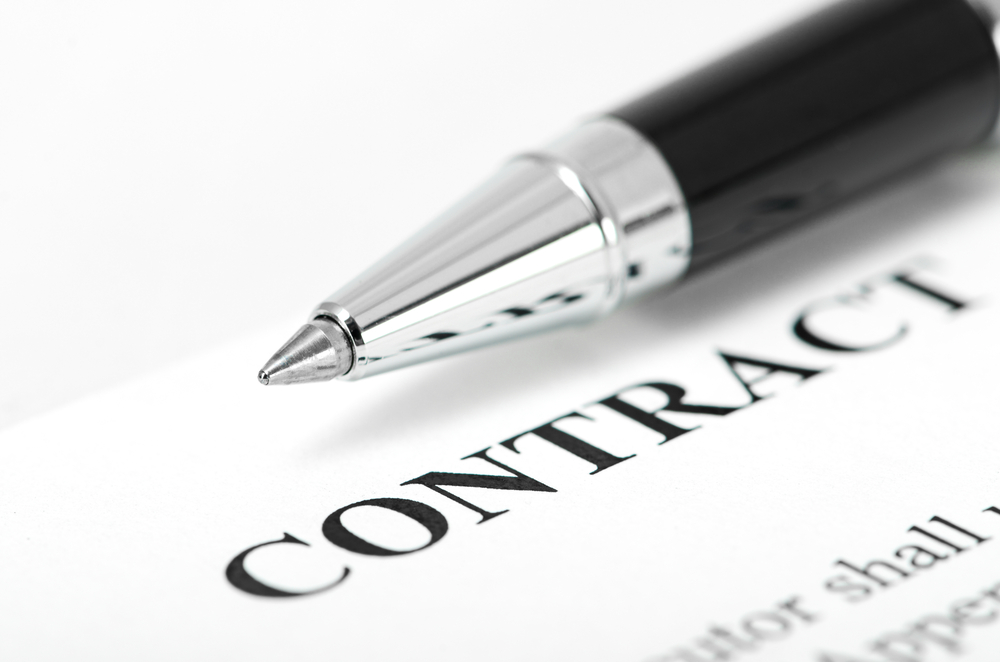 The Equality Act 2010 legally protects people from discrimination in the workplace and in wider society.
It replaced previous anti-discrimination laws with a single Act, making the law easier to understand and strengthening protection in some situations.  Join this workshop to understand the basics of the Equality Act to ensure you stay the right side of the law in all HR related activities
The Data Protection Act 2018 is the UK's implementation of the General Data Protection Regulation (GDPR). Everyone responsible for using personal data has to follow strict rules called 'data protection principles'.  Do you know what they are?  Has your business got them covered?  What are the consequences of breaching the principles?  It can be extremely costly.  Join this workshop to mitigate the risk to your business.
What are the minimum steps you need to take to mitigate any risk of an Employment Tribunal Application?  Do you know what your Disciplinary Policy actually means in practice?  Join this workshop to understand the basic principles you must apply when dealing with disciplinary issues in your business.
Who qualifies?  What is OMP?  What is AMP?  Do you have to allow time off for ante-natal appointments? What is SMP?  What is shared parental leave? Unless you are answering these questions on a daily basis the obligations around maternity and parental leave can be very confusing.  This no-nonsense workshop will guide you through all the acronyms and jargon and simplify the process for you.
The Working Time Regulations create a basic set of rights for the time people work. How do you calculate the maximum number of hours per week?  Are the rules different for under 18's?  Is travel time included in the calculations?  What are the minimum number of holidays employees can take?  How many breaks per day should an employee have?  Are they paid or unpaid?  This workshop will answer these questions and more.
Contact Us or Register Your Interest Below